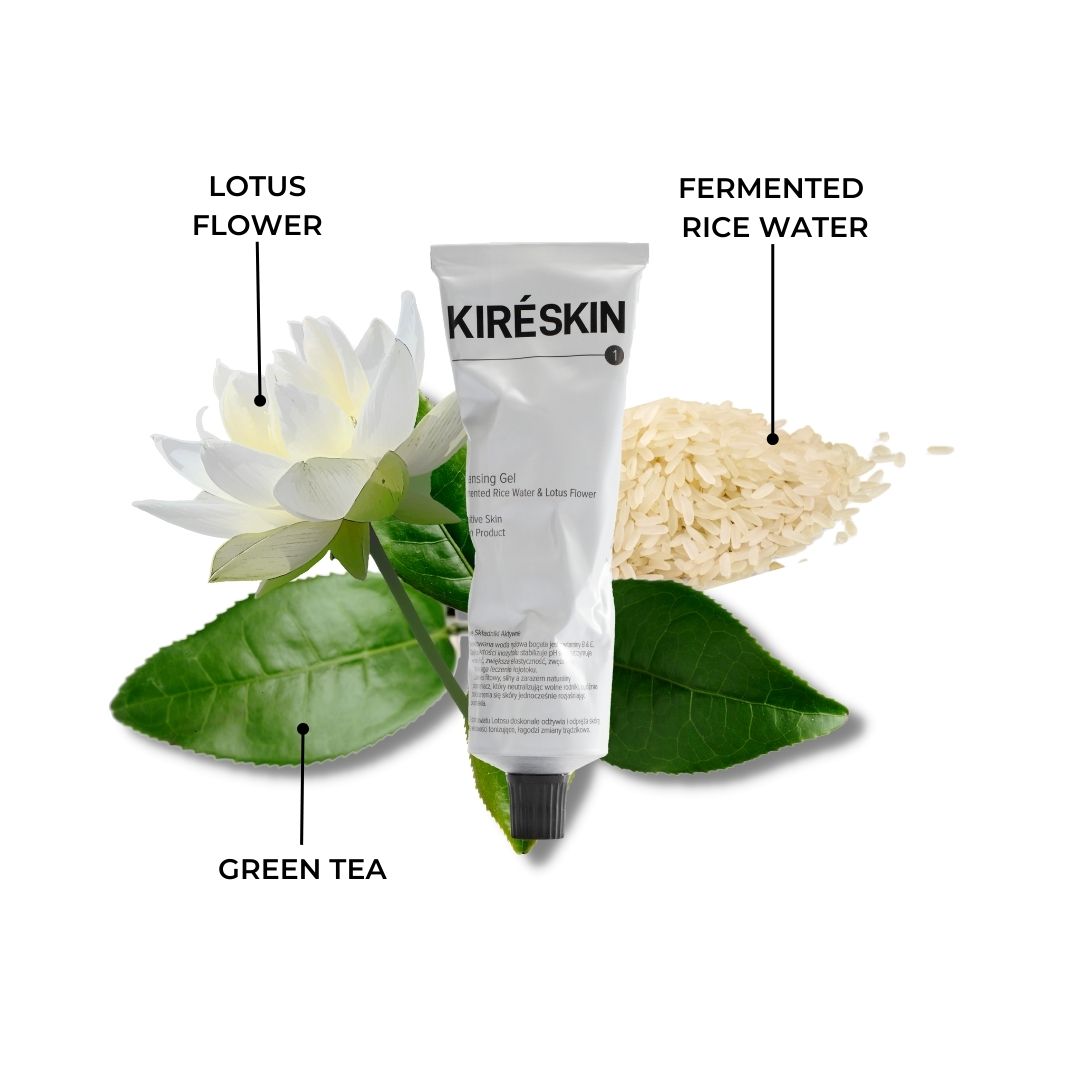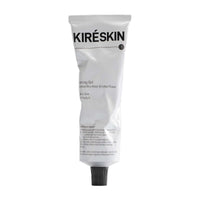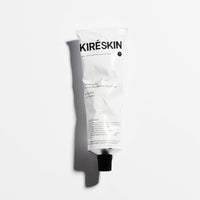 Cleansing Gel Fermented Rice Water & Lotus Flower
Only a grain of rice away from renewed skin!
What is it: A gel that will gently and effectively cleanse your skin.
What makes it special: 
It does not foam - in combination with water it turns into an emulsion
May have a warming effect on the skin
Gives the skin a glow
Good to know:
 Certyfikat PETA *
Sensitive, acne-prone, combination and normal skin
 Dermatologically tested
 Gentle and effective cleansing
Shrinks pores
 Natural ingredients
* PETA (People for the Ethical Treatment of Animals) is the largest animal rights organization in the world.
Fermented rice water is rich in B and E vitamins. Thanks to the inositol content, it stabilizes the pH of the skin, retains moisture in it, increases elasticity, tightens pores and supports the treatment of seborrhea. It contains phytic acid, a strong and natural antioxidant which, by neutralizing free radicals, slows down the aging process of the skin, while brightening discoloration.

The lotus flower extract perfectly nourishes and tones the skin, tones and soothes acne lesions.
Apply a small amount of the gel on wet hands, close your eyes and massage into the skin of your face with circular movements. Finally, rinse your face with warm water (not hot!) And gently dry with a towel. The gel will leave the skin refreshed and soothed.
Glycerin, Helianthus Annuus Seed Oil, Sucrose Palmitate, Aqua, Tocopheryl Acetate, Saccharomyces/Rice Ferment Filtrate, Zingiber Officinale Root Extract, Perilla Frutescens Extract, Bambusa Vulgaris Shoot Extract, Nelumbo Nucifera Flower Extract, Nymphaea Alba Root Extract, Panthenol, Citrus Bergamia Oil, Propanediol, Hydrogenated Starch Hydrolysate, Propylene Glycol, Pentylene Glycol, Butylene Glycol, Benzyl Alcohol, Potassium Sorbate, Sodium Benzoate, Dehydroacetic Acid, Limonene, Linalool
Zaskakujący
Myślałam ze skoro to naturalny żel, to być może jego skuteczność będzie ograniczona. nNic bardziej mylnego, żel świetnie oczyszcza i jest bardzo treściwy. Nie uczula, ma delikatny zapach.
Używam codziennie i pięknie domywa makijaż, jest też bardzo wydajny
Ten żel używam do dwuetapowego oczyszczania łącznie z olejkiem od Kire codziennie. Nie dziwię się że jest wykupiony, bo świetnie doczyszcza resztki makijażu, jest mega delikatny i pięknie pachnie. O i jeszcze nie wysusza...
Ten żel jest bardzo delikatny, ale za to doczyszcza lżejsze makijaże idealnie. Nie wysusza i nie pozostawia nieprzyjemnej warstwy na buzi.
otula przyjemnie skórę i dobrze czyści
Żele lub pianki to moje ulubione kosmetyki do mycia :) ten skradł moje serce gęstą, otulająca konsystencją. Fajnie sprawdza się jako 2 krok w dwuetapowym oczyszczaniu. Mycie nim twarzy jest po prostu przyjemne. Skóra jest oczyszczona i gładka. Do tego ma bardzo ładny zapach.